Close Full Article
Introduction to AIDs
AIDS or Acquired Immunodeficiency Syndrome was and continues to be a public health crisis like no other. In the early years of this epidemic, almost all of those afflicted died from the disease. While scientists and doctors struggled to find treatments and explanations for the plague, many felt that society turned its back on the issue. To understand AIDS one must consider the social, cultural and political factors, in addition to scientific, which allowed for the spread of the disease and its devastating aftermath.
Use Your Moral Compass
As you read this article and its resources, consider how the treatment of AIDS was as much moral as it was medical. Using your own Moral Compass think: What steps if any could have been taken to save more lives? Who were the various stakeholders in the issue? How does the story of one AIDS survivor illuminate the bigger picture? If you could travel back to the height of the AIDS crisis in the early 1990s, who would you want to speak with and what would you ask them?
AIDS is now understood to be caused by HIV (Human Immunodeficiency Virus). AIDS is the final stage of a disease which starts when HIV Human Immunodeficiency Virus attacks the immune system making it hard to fight off infections and disease (Link to Video: What is HIV? http://www.aidslibrary.org/hiv-101/what-is-hiv-what-is-aids/). A person afflicted with AIDS exhibits an immune system so weak that they are vulnerable to opportunistic infections that people with healthy immune systems are not. AIDS was first noted in our country in the 1970s and spread to epidemic status over the next decade (AIDS.gov). In the early 1980s gay men in New York and California began showing up with awful infections and cancers. No one understood what it was or how it spread.
For a full timeline of the history of the disease, click here.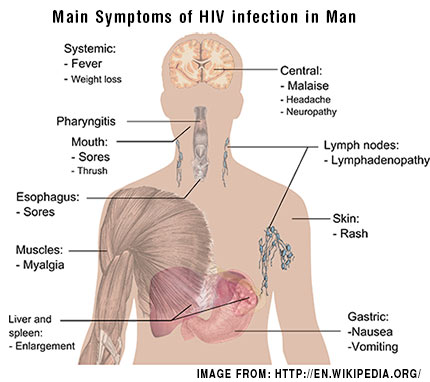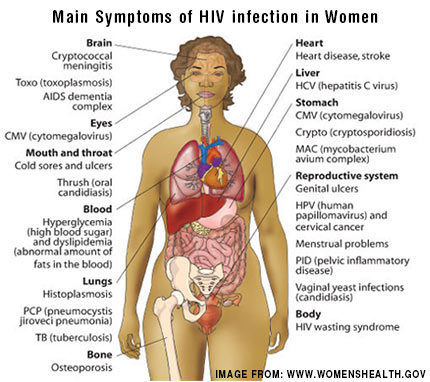 Before given a formal name AIDs was referred to casually as, gay cancer (AIDS.gov; timeline) or even Gay-related Immune Deficiency, or GRID. We know today that anyone can be infected with HIV, but AIDS had a profound affect on the gay community. Prior to the AIDs crisis, gay men frequently had unprotected sex with multiple partners, and in the early days of the crisis the virus spread disproportionately among gay men. As you can imagine the occurrence of AIDS within the gay community created fear and prejudice against the gay community. Some thought, if you stayed away from gay people you were safe.
Although the medical community knew that the disease was not limited to to gay men, and that nearly 100% of the victims died, there was no massive effort to educate the public on the real facts of the disease. More importantly, the scientific community did not prioritize finding treatment for the disease and virtually no research money was put toward it. National leadership didnt help either – President Ronald Reagans administration held conservative family values and avoided a conversation about a disease that required addressing and helping the gay community. In the absence of public education founded in scientific fact, conservative religious leaders filled the void. Jerry Falwell, leader of the Christian right's Moral Majority, said:
AIDS is not just God's punishment for homosexuals; it is God's punishment for the society that tolerates homosexuals.
Use your Moral Compass: What is the role of the medical community during this time of disease and intolerance? Imagine you were a doctor whose religious beliefs dictated that being gay was unacceptable, how would you approach a patient who came to you? Why would an educator choose or not choose to teach students about the AIDs epidemic? In your own words, what role does education play in public health?
Eventually it was discovered that AIDs could be transmitted in other ways. People receiving blood transfusions were getting infected as well. The agencies in charge of the blood supply resisted full screening of the blood supply for the AIDS virus even after a reliable test could be performed. Imagine how many lives could have been saved if the blood supply had been tested right away.
Exploration of the AIDs epidemic also requires a look into certain aspects of gay culture at the time. Because homosexual relationships were publicly seen as immoral and in some states considered illegal–remember this is many years before states permitted gay marriage–many gay men sought environments where they could openly be gay and experiment sexually. Especially in large cities like San Francisco, bathhouses were established, which were essentially clubs where men could go to have sex with other men. Bathhouses were a place where gay men could find multiple willing sexual partners in a safe place without facing the bigotry of the straight world. Once it was known that AIDS was spread by sexual contact, it was clear that many gay men had become infected by sexual partners in the bathhouses. The cities of New York and San Francisco moved to close the bathhouses but there was a lot of resistance from the gay community. One could argue that men would still have unprotected sex outside the bathhouses, or that the bathhouses could provide free condoms and supervise men to prevent the spread of AIDS. In the end, the city governments felt they had no choice but to close the bathhouses.
Primary Source: NY Times article from 1987, Where Homosexuals Found a Haven, There's No Haven From AIDS. http://www.nytimes.com/1987/07/15/us/where-homosexuals-found-a-haven-there-s-no-haven-from-aids.html
Use Your Moral Compass: As a mayor of a big city, what sort of pressures would you be facing when it came to the question of whether to close or maintain these bathhouses?
Scientists struggled, and at times competed, to find answers to a flurry of questions about AIDs: Was it a newly developed virus? How long had been around and who in the world knew about the virus before the early 1980s? Dr. Robert Gallo, one of the world's foremost biomedical researchers, is credited with co-discovering the AIDs virus in 1984 along with a team of French researchers at the Pasteur Institute in Paris. The truth is the French researchers had isolated the AIDS virus nearly a year before Gallo published his results.
Insert Primary Source: French Sue US Over AIDs Virus Discovery, 1985. http://www.nytimes.com/1985/12/14/world/french-sue-us-over-aids-virus-discovery.html
The crucial blood test to determine if someone had the AIDS virus was likely delayed for a year, as Gallo fought to receive credit for the discovery. Dr. Gallo and the Pasteur Institute battled for three years over patents, when their energy could have been spent collaborating in the fight against AIDs.
Use Your Moral Compass: To what extent do you believe that Dr. Gallo and others should have be held responsible for lives lost to AIDs? Do you think they behaved appropriately? Why or why not?
The tragedy of the AIDs epidemic extends beyond the death toll; so little was done to stop it during the crucial early period when thousands of people became ill and died needlessly. From the non-existent research dollars, to the failure to screen the blood supply, to society's blaming the gay lifestyle, AIDs was allowed to spread when the effects could have been mitigated sooner. President Reagan, whether you agreed with his politics or not, had the power to get on TV and deliver speeches that affected the world.
Use Your Moral Compass: Imagine you are a speechwriter for Ronald Reagan in 1982. How might your advise him during this national crisis? What words could you write for him that would make a difference for public health?
Reagan remained silent about AIDs until 1987, after more than 25,000 people had died. Reagan was silent even after his close friend and fellow actor Rock Hudson died of AIDS in 1985. Americans were shocked to learn that an actor who symbolized American masculinity on screen was in fact gay.
Insert Source about Rock Hudson:
How American Woke Up to AIDs: Rock Hudsons Death, 30 years later
http://www.cnn.com/2015/10/01/entertainment/rock-hudson-anniversary-death/
Activity on AIDs and the public perception has evolved greatly in the years since the early 1980s. Most importantly, HIV-AIDS is no longer a death sentence. In 1991 basketball star Earvin "Magic" Johnson was diagnosed with HIV. The world witnessed a very public figure contract HIV neither through a homosexual relationship nor through using intravenous drugs. Johnson and millions of others have been able to live with HIV by taking a combination of drugs that prevent the disease from becoming full-blown AIDS.
Insert Source: Dallas Buyers Club
Public education through schools, nonprofits and government organizations in the US has helped to greatly reduce the rate of infection. However, in some African countries the rate of infection continues at a startling pace. People in poorer communities with less education might pass the disease through unprotected sex, through birth from infected mother to infant, and through unhygienic needle use.
Fortunately, funds for developing drugs and getting them to faraway places have increased greatly over the years, as the facts have become widely accepted. Support from political and public figures has also helped in the fight. George W. Bush committed $15 billion over five years to fight the disease worldwide in his 2003 State of the Union Address. Irish rockstar Bono has been instrumental in pressuring politicians to continue their commitment. Together with Bobby Shriver, he founded (RED) a global campaign encouraging major retail brands to donate a portion of their profits to the global fight for AIDS.
| | |
| --- | --- |
| | AIDS has killed more than 35 million people since its discovery in 1981. More than 37 million people are living with HIV, and mothers continue to pass the virus in startling numbers to their children. Life-saving anti-retroviral treatments cost as little as 30 cents a day, yet most living with HIV wont see medicine in their lifetime. |
Use Your Moral Compass: Have you ever purchased something with the (RED) logo? Do you think major brand names are responsible for helping to fight disease? Why or why not?
AIDS was a tragedy in the early 1980s when our inaction and fear allowed so many people to pass away without public support or sympathy. Today, HIV-AIDS is no longer considered a gay disease or one that people contract because of their "sins". Governments and charitable organizations continue to work together to eradicate this terrible disease. Scientists continue to improve treatment for the disease and perhaps one day someone will develop a vaccine to prevent infection altogether — that someone could be you!